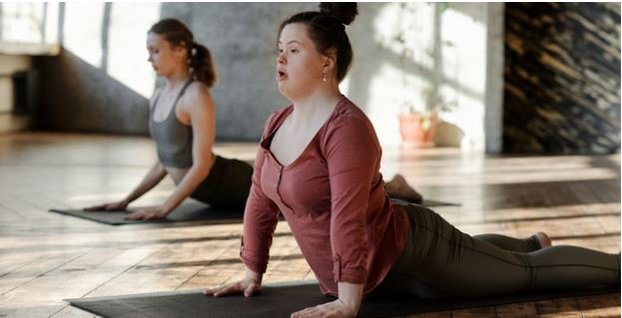 Physiotherapy With NDIS Funding - Everything You Need to Know
If you have a disability and need physiotherapy, you may want to learn more about NDIS physiotherapy and how to access the service. In this article, you'll learn about the National Disability Insurance Agency (NDIA) and how to apply for NDIS funding.
National Disability Insurance Scheme
If you have a disability and want to improve your quality of life, physiotherapy is an ideal option. Fortunately, the federally funded NDIS makes it possible to receive physical therapy and other health services. You have the option to choose from any of the four options offered by the NDIS. You can manage your funding yourself or nominate a family member or friend who can manage the funding on your behalf.
Physiotherapy is a highly sought after service. It can help participants achieve their NDIS goals. It can also recommend adaptive sports equipment and assistive technologies. Participants can improve their independence with the help of a physiotherapist. They can also be provided with a range of exercises and techniques that improve physical function and quality of life.
You can access NDIS funding for physiotherapy through an accredited provider. NDIS registered providers must meet strict quality and safety standards. These providers are qualified and eligible to provide physiotherapy services for all NDIS-funded people. The NDIS can provide funding for clients who are either clients of an agency or plan.
The NDIS is a government-funded program to help people with disabilities improve their quality of life. This fund covers physiotherapy for a range of conditions but is only available to those with a significant disability. A significant disability is defined as one that affects a person's ability to perform everyday tasks.
NDIS funding for physiotherapy falls under the "Capacity Building" support category of the NDIS. Its primary purpose is to improve people's strength, balance, and mobility. If a person is eligible for NDIS funding, they must meet certain requirements and have a plan with appropriate funding pre-allocated to their plan.
National Disability Insurance Agency
Physiotherapy with NDIS funding is available to people with a range of disabilities, including those that prevent them from completing everyday tasks. It can help them manage their pain and improve their physical health. Physiotherapists can also recommend assistive technology, such as manual or electric wheelchairs. These devices can help NDIS participants become more independent.
You must prove your eligibility before you can receive NDIS funding. This will likely include documentation of your primary disability, as well as past and future treatment options and expected outcomes. Your treating health professional (e.g., your GP or pediatrician) can also provide evidence of your disability. It should include the date your disability began, the likely duration and the treatments you have received.
For people with mobility and pain issues, physiotherapy funded by the NDIS is crucial. It can help people manage pain, improve muscle tone, as well as participate in sports and recreational activities. A physiotherapist will assess your current condition and develop a personalized treatment plan to help you achieve your goals. Home visits by qualified physiotherapists are also covered under the NDIS.
The NDIS is an individualized plan designed to improve the quality and life of Australians with disabilities. Participants are allocated a budget to help pay for support and services. These plans can be tailored to meet the individual needs of each participant and their families. The NDIS is flexible, and can be used to pay for one-off costs, such as wheelchairs and support providers.
NDIS funding can also help pay for holiday camps. It is a government initiative that aims at improving the quality of life for people living with disabilities. Its goal-based approach enables participants to request funding for services that are reasonable and necessary. These requests will be reviewed by NDIS funding professionals.
How can you get NDIS funding
Physiotherapy is an important support that can benefit people with a range of conditions, from pain management to improving mobility and independence. It can also be beneficial for people with neurological disorders. Physiotherapy is included in the NDIS's category for Improved Daily Living. It is a great way for individuals with disabilities to achieve their goals. The NDIS will fund this support if it can improve the patient's ability to live independently and participate in their chosen activities.
The first step in applying for an NDIS plan is to ensure that you are eligible. If you're eligible, NDIS representatives will contact you and gather information that will help them create a plan for your support. This plan will be built around your immediate needs and medium-term goals. This plan will outline the support and services you will receive to help you achieve your goals.
When you apply for a NDIS plan, you'll need to make sure that physiotherapy is preallocated to your plan. Once you have an assessment, you'll be able to verify your eligibility, and receive receipts. You don't need to have a referral from a doctor to get NDIS funding for physiotherapy.
After you have registered with NDIS, you will be able to choose a registered physiotherapist. This information will be displayed on the website of these physiotherapists. However, you can also call them to find out if they are registered with NDIS.
The NDIS can fund physiotherapy through a variety of different ways, including funding physiotherapy appointments, purchasing equipment, and covering the cost of travel to and from appointments. This funding is part of your NDIS plan's capacity support. While physiotherapy isn't available for everyone with NDIS funding, you can still use it if you have pain or mobility issues that limit your daily activities.
NDIS physiotherapy
As one of the supports offered through the NDIS, physiotherapy is a useful resource for people with disabilities. This therapeutic treatment helps people to improve mobility and reduce pain. It can help with conditions ranging from neurological disorders to balance and joint problems. Physiotherapists are also able to recommend equipment and mobility aids.
Physiotherapy can be helpful for people with a variety of conditions, and can improve mobility, strength, range of motion, and independence. It is especially effective in pain management and may even improve overall health. The NDIS provides funding for physiotherapy services under the Improved Daily Living category, which is designed to support independence. Usually, physiotherapy services are provided by allied health services. Your support coordinator should be able to discuss eligibility requirements for physiotherapy treatment.
In order to receive NDIS physiotherapy funding, you must meet specific criteria. Physiotherapy services must relate to your goal-setting and must meet the criteria for reasonable and necessary care. For infants and young children, for example, physiotherapy can help them meet developmental milestones. However, the cost for physiotherapy services must be affordable and appropriate to the patient's needs. Although some providers are NDIS-registered it is recommended that patients speak with their preferred physiotherapist before they begin.
After an initial assessment, a physiotherapist will recommend a treatment plan. This is known as a service agreement, and will be based on your condition and goals. The NDIS plan will outline the specific support you need to achieve your goals. The service agreement will also outline the frequency of meetings and cost of support.
NDIS Plan
There are some things you should know if you receive NDIS funding to pay for physiotherapy. The NDIS will reimburse the costs of your treatment and will also have certain rules and regulations to follow. These rules and regulations are listed below. These guidelines will help you receive the best care possible. The physiotherapist will ask you for a detailed history and perform a comprehensive assessment of the current condition. The physiotherapist and you will then create a treatment plan. This plan is known as a Service Agreement, and it is signed by both of you.
Physiotherapy can help you with a variety of conditions, including pain management, improving mobility, and increasing independence. It can also help you get involved in sports and recreation activities. Physiotherapy is a great treatment option. It falls under the NDIS's Improved Daily Living Category, which aims at increasing independence. This treatment is typically offered by an allied health service and is part of a person's overall NDIS plan.
The NDIS allows physiotherapists to work with participants to improve muscle strength and joint mobility. They will assess your current movement, posture, and muscle tone, and then work with you to set realistic goals and improve your quality of life. Physiotherapists will help you reach your goals through ongoing care. NDIS funding allows for physiotherapy to be provided with NDIS funding. This will allow you to live more independently and help with pain management and balance.
When using your NDIS funding to pay for physiotherapy, there are a few things you should remember. First, make sure you check that the NDIS funds the right type of services. It is important to understand the limitations and conditions of your plan to ensure that it can cover specific services. Talk to your support coordinator to ensure your needs are met. If you are worried about the cost of physiotherapy, it's a good idea to create a yearlong treatment plan and let your health practitioner know your needs.